Posté par kiefersutherlandnews le 22 janvier 2011
 January 20, 2011 | Celebrity Highlights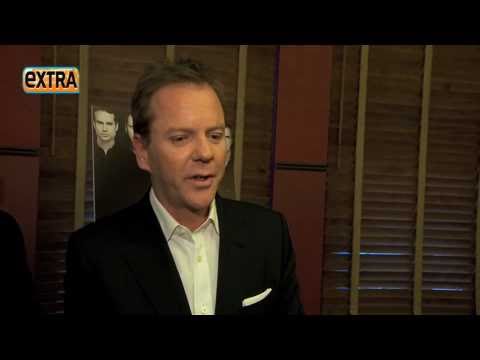 source : twentyfourspoilers
AJ Calloway a parlé avec l'acteur Kiefer Sutherland, qui a déclaré que le le film « 24« est en bonne voie pour que le tournage commence dans 8 mois.
« C'est une chose très difficile de prendre quelque chose que vous avez fait pendant huit ans, près de deux cents épisodes, et d'essayer de trouver une intrigue qui soit unique et qui soit fidèle et serve aussi bien l'histoire de la série, » dit Sutherland
Dans l'intervalle, Kiefer est en train de répéter pour jouer dans une reprise à Broadway de la pièce «That's the championship », C'est la saison du Championnat« , avec  la vedette de « The Good Wife« Chris Noth.

« J'ai grandi au Canada en jouant du hockey, aussi le basket ç'a m'est un peu étranger, et je pense que de tout manière je n'avais pas la hauteur, » plaisante Sutherland. L'histoire tourne autours de quatre amis, qui traversent chacun la crise de quarantaine, et cette histoire a fait l'objet d'un film en 1982 avec Bruce Dern et Martin Sheen.

Sutherland explique, « Quatre hommes échangent sur le sentiment qu'ils ont de ne plus être à la hauteur. »
http://extratv.warnerbros.com/2011/01/kiefer_sutherland_confirms_24_movie.php#ixzz1BhJyikPG?mediaKey=e6a6defd-4c22-4df0-b1a2-adf213177675&isShareURL=true
Read more: http://extratv.warnerbros.com/2011/01/kiefer_sutherland_confirms_24_movie.php#ixzz1BiOzKKYj